Royal Talens Amsterdam Acrylics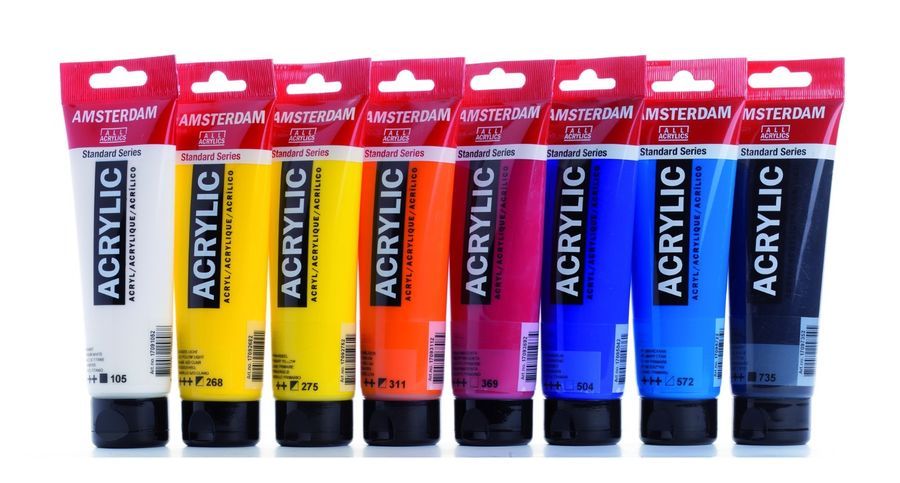 Let Amsterdam inspire you – and stretch your creative limits!

Amsterdam Acrylic colours are a quick-drying paint based on 100% acrylic emulsion (a synthetic dispersion). When applying acrylic colours thinly and/or thinned with water, a watercolour effect can be obtained. Usually, however, acrylic colours are applied thickly and the result appears like that of oil colours. Many artists prefer acrylic colours because acrylic colours dry much more quickly than oil colours and are practically odourless. These acrylic paints are value priced with only one series, making them an excellent choice for the beginning or intermediate artist. Non-toxic pigments means these are great for use in the classroom.
Your choice for colour. The Amsterdam Standard Series gives you the broadest range of brilliant, pure colours. Enjoy great lightfastness and a choice of opacities. Need something special? Discover the possibilities of our 17 Specialty Colours – metallic, pearl and reflex colours – that complement the balanced palette of this medium viscosity paint. Excellent adhesion on canvasses and walls.